Designing For Impact
Centering Equity in Systems Change
How Do Workplace Systems Affect Frontline Employees?
Learn to name internal and external structures that impact the economic mobility of frontline employees. With guidance from Talent Rewire, participants will expand their understanding of systemic racism, workplace power dynamics, and how these systems may be informed by regional conditions.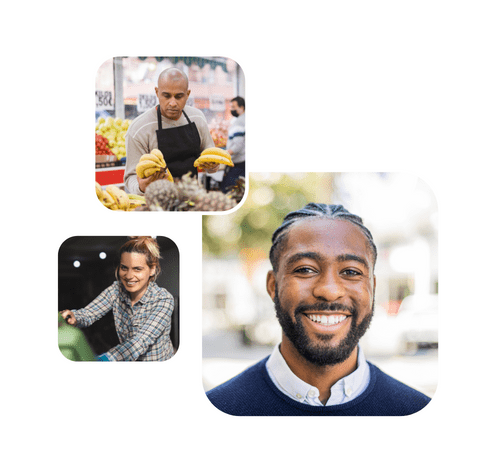 What to Expect
Through this experience, attendees will:
Better understand your individual

power, positionality, and agency

Identify the barriers and mental models keeping you from reaching your desired outcomes for frontline employees

Clarify how external systems and structural racism impact your
company and its frontline employees

Learn

about

how structural racism impacts your businesses and the communities in which they operate

Who Should Participate
We want to hear from:
Teams of 3-4 Human Resources, Operations and DEIB leaders from employers that have a frontline workforce

Employers that recognize the value of authentically and effectively engaging frontline employees in order to address business challenges like low retention

Employers that have already started to evaluate their DEIB practices and policies and/or employers who have started to think about employee engagement and culture in order to assess how they can equitably support the economic mobility of frontline employees

Leaders who are committed to do the individual work of understanding power dynamics and the role they can play in effecting change
Additional Details
Attendees are required to attend every session. When an employer signs up for the workshop they are making a commitment to give their representatives the time and space to participate in each session fully.
Upcoming Sessions
Talent Rewire does not currently have any upcoming sessions for Equity Based Systems Change scheduled. To learn more about how to bring Equity Based Systems Change to your company or region, please fill out the form below and we will be in touch.
Join a growing community of employers dedicated to
helping their frontline employees thrive.