Moving towards mobility for frontline employees – together
Rewire Retreat
February 7-8, 2023 |  San Diego, California
Join the Talent Rewire community in San Diego, CA, for the Rewire Retreat – two days of rewiring, reconnecting, and recharging. You will have opportunities to learn best practices from people and leaders who are using the business case and a social impact lens to disrupt the status quo and inequitable workforce systems.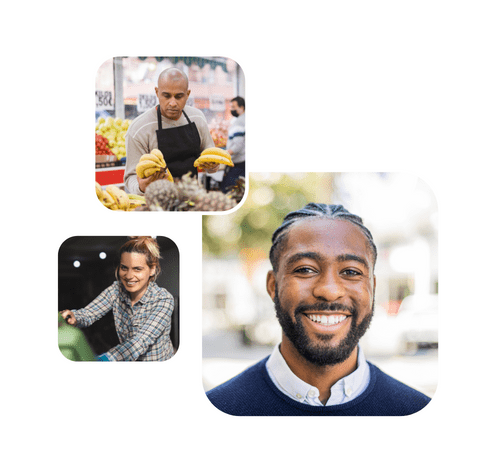 About Rewire Retreat
We are in a time of political, social, and economic change impacting how employers and frontline employees approach work and their jobs, workplace culture, and employment practices. 
How are you navigating these changes? How are frontline employees and frontline managers experiencing being in the labor force? Do you have a solid understanding of your talent needs? Do your employment practices match your talent needs and the needs of frontline employees?
Featured Speaker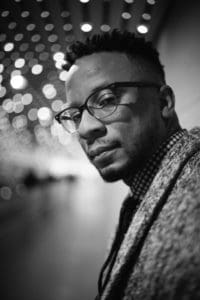 Joseph Green is the Chief Executive Officer of LMSvoice, an educational consulting and production company. He is also a spoken word artist, an educator, a facilitator, and narrative disruptor with over 20 years of experience facilitating dialogue that's led to success in classrooms, boardrooms, and living rooms. Joseph utilizes the art of storytelling and creative writing to empower people to disrupt harmful narratives about themselves and others. Having facilitated over 5000 workshops for audiences ranging from school-aged children to working adults, Joseph has led conversations on inclusion, mindfulness, identity development, creative writing, and more. Joseph started LMSvoice to create transformational change for organizations on a societal, organizational, and human level by harnessing the power of lived experience.
What to Expect
You'll hear from spoken word artist, educator, and motivational speaker Joseph Green about narrative disruption and how storytelling can change the lives of frontline employees and people managers.  

You will hear from employers in the Talent Rewire community leaning into the change and forging new models for recruiting, hiring, and retaining frontline employees.

You will connect with like-minded professionals to build community and break down silos as we create new pathways in our workplaces. 

You will connect with Talent Rewire's Frontline Employee Advisory Group to listen and learn from their expertise. 

You will have time to recharge and practice personal wellness to be the best person and practitioner you can be. 

Finally, you will leave Rewire with a sense of belonging, shared purpose, and concrete next steps for the change you hope to make at your workplace.
Stay in the Know!
Sign up to get all of the latest Rewire Retreat news and announcements
Rewire 2019 – Chicago, IL
Our second Rewire Convening took place in Chicago, IL and was hosted by the McDonald's Corporation.
Join a growing community of employers dedicated to
helping their frontline employees thrive.