Making the workplace a better, safer place for everybody
Frontline Employee Council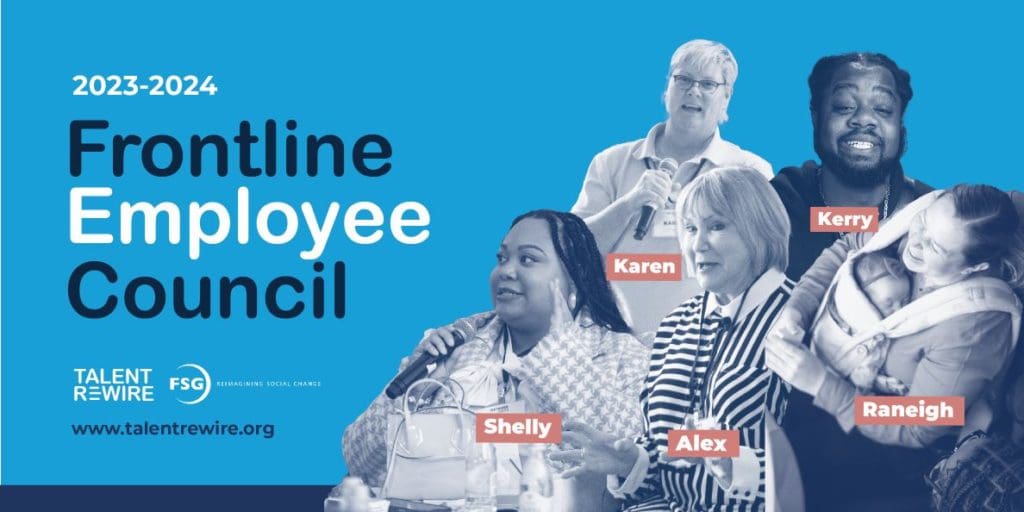 Talent Rewire believes that frontline employees are the experts when it comes to their jobs, their needs, and their aspirations. And in order to live into our purpose of "increasing the economic mobility of frontline employees – particularly people of color and women" we made the commitment to intentionally and authentically center frontline employee voice for both ourselves and the employers we engage through the creation of the Frontline Advisory Council (FEC).
Established in 2023, Talent Rewire's FEC is an advisory group comprised of  individuals with current or past experience working in frontline positions who represent a variety of identities, lived experiences, and geographies.
The Frontline Employee Council:
Contributes to and shapes Talent Rewire's program design and research

Participates in the Talent Rewire Action Lab as advisors to employers
Engages in storytelling with the aim of shifting persistent and harmful
narratives about frontline employees

Trains and coaches incoming frontline advisors
2023 – 2024 Frontline Employee Council
Meet our Frontline Employee Council members and Talent Rewire's Senior Manager of Employee Voice!
By: Nashell Simpson

Our Frontline Spotlight Series highlights members of our Frontline Advisory Council. Council members partner with us to better understand the frontline experie…

Learn More

By: Raneigh Aguilera

Our Frontline Spotlight Series highlights members of our Frontline Advisory Council. Council members partner with us to better understand the frontline experie…

Learn More

By: Karen Traveler

Our Frontline Spotlight Series highlights members of our Frontline Advisory Council. Council members partner with us to better understand the frontline experie…

Learn More

By: Kerry Roberts

Our Frontline Spotlight Series highlights members of our Frontline Employee Council. Council members partner with us to better understand the frontline experie…

Learn More

By: Maria Alexander

Our Frontline Spotlight Series highlights members of our Frontline Employee Council. Council members partner with us to better understand the frontline experie…

Learn More

By: Ulises Trujillo-Rivera

Our Staff Spotlight Series highlights members of the Talent Rewire staff. Ulises manages Talent Rewire's Frontline Employee Council.Name: Ulises Trujillo-River…

Learn More

Load More