At the end of 2018 Donald Trump signed the First Step Act into law, taking some action toward reforming the U.S.'s draconian approach to criminal justice. A key component of the law is enhancing job training to better prepare the nearly 700,000 individuals that transition from prison to communities each year. Of course, employers play a role in the extent to which that training will achieve results. Federal prison programs can prepare individuals for work, but if employers won't hire those individuals because of the stigma that comes with a prison record, then that training is for naught. Much work needs to happen given that formerly incarcerated individuals have an unemployment rate five times higher than the general population in the United States.
Enter The Second Chance Business Coalition, a growing group of employers actively creating meaningful employment opportunities for individuals coming out of prison and encouraging other employers to do the same.
I had the opportunity to speak with Genevieve Martin, Executive Director of the DKB Foundation, and Nicole Trimble, Executive Director of Talent Rewire, an initiative of FSG, to find out more about the goals of the Coalition.
A note on language:  Second Chance Employment is an intentional employer commitment to employing individuals with conviction histories.
Hollie:  Well, are you celebrating The First Step Act?
Genevieve:  The First Step Act is meaningful progress. I'm thrilled the bill even got to the Senate floor back in December. Many of our Second Chance Business Coalition partners were involved in making this legislation a reality. There's more work to do, but at least we have a foundation to build from. For me the most meaningful part of this is the signal that our country's mental models of prisoner populations are shifting toward inclusion and offering individuals a second chance.
Nicole:  Shifting mental models is an important part of systems change. I could not agree more that this law is one step forward in improving employment outcomes for individuals with a prison record. I also recognize that much more work is needed for employers to adapt their talent systems in order to create environments where people are set up for success and can build their skills to make economic stability and dignity a reality. Second Chance Employment isn't just about tapping into new talent pools to improve hiring outcomes, but adopting evidence-based approaches to supporting, retaining and advancing employees.
Hollie: What is the Second Chance Business Coalition trying to accomplish?
Genevieve: It really goes back to those mental models and helping employers understand that providing employment to someone who has been to prison is not risky. In fact, it's good business sense to open up your talent pipeline. At Dave's Killer Bread, over one-third of our employees have a criminal background. In 2017 the data showed no difference in disciplinary actions for this population when compared to employees without a criminal record. In fact, those with a criminal background had a promotion rate of 28% compared to 15% for those without a record.
We hope the Coalition can be the connective tissue between employers already engaging in second chance employment and those who are reluctant. To do that we are tackling a few priorities:
Developing customizable tools to help employers be an effective Second Chance Employer. Society for Human Resource Management's Getting Talent Back to Work site is a great place to start.
Assessing and sharing the business case for Second Chance Employment
Creating a Second Chance media guide to build a movement and launch a communications campaign
Encouraging other employers to join the movement by infusing best employment practices with second chance employment practices
Nicole:  What excites me so much about the Coalition is that it is employer-led. I think that's a game-changer. Employers are more likely to engage in practice change when encouraged by their peers. To me, that business case piece really stands out as a big need for an effective communications toolkit. Employers will be motivated to engage in Second Chance Employment if there is data demonstrating that this isn't just the right thing to do from a social impact perspective, but that it's also the smart thing to do from a business value perspective. We are constantly beating that drum in our Innovation Labs, which are spaces for employers to pilot new approaches to their talent systems while documenting the business value of the innovations.
Hollie:  Let's dive in a little more to what practice change is necessary to be a Second Chance Employer. What changes did Dave's Killer Bread have to make in order to ensure individuals with criminal convictions were set up for success?
Genevieve:  Second Chance Employment starts with a signal about your willingness to even consider individuals with criminal and felony records for employment. Now, that's not to say that I am encouraging all employers to throw open their doors and welcome everyone in; you would still have a formal interview process and assessment for skill and readiness. But it starts with the signaling and that can be done in a lot of ways. For instance, working with staffing organizations that serve individuals with a record, or adopting language in job postings or on your website that says you encourage people with a criminal background to apply, or having a presence at job fairs at local prisons.
What I think is surprising to some people is the fact that you don't need some big program in place to be a Second Chance Employer. I know people expect me to say that at Dave's Killer Bread we had to make dramatic overhauls to ensure our formerly incarcerated employees were productive in our manufacturing facilities, but that's just not the case. We have always been the kind of employer that treats our employees as individuals. The actions we take when there is an issue with an employee are the same regardless of criminal history, and that's leading with empathy and a conversation rather than leaning on our assumptions and jumping to judgment.
Nicole:  The reality is that the demographics in this country are changing rapidly and it's in employers' best interests to examine their talent practices to be more inclusive and support employees with diverse backgrounds. This in turn helps reduce turnover costs and creates a pipeline for managers and leadership.
Hollie: What is one piece of advice you'd offer to an HR professional looking to engage in Second Chance Employment?
Genevieve:  Just take one step. Have one conversation to understand the perspectives internally about what it means to offer a second chance.
Nicole:  Leverage existing resources! You do not have to do this alone. There are other employers and community-based organizations to help you including Genevieve and me.
Are you interested in learning more about what it means to be a Second Chance Employer? Check out DKB Foundation's website and watch this video for more inspiration. Join the movement!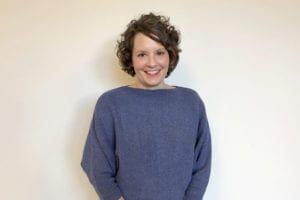 Hollie Marston, Director, Talent Rewire. Building on several years of experience in research and analysis in corporate social responsibility and philanthropy, Hollie is a cheerleader for our employer partners as they pilot innovative approaches to hiring, retaining, and advancing talent in order to reduce barriers to employment. Nothing gives Hollie more joy than creating space for challenging conversations and thoughtful choices through fun facilitation exercises and sticky notes. She brings a passion for systems thinking, design thinking, and community building to all of her work. In her spare time Hollie loves to garden and explore Boston's museums and parks with her husband and three kiddos.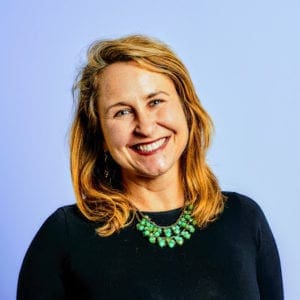 Nicole Trimble leads Talent Rewire at FSG. She works with an amazing team and wonderful community of pioneering employers and workforce partners interested in innovating best practices in hiring, retention, and advancement of populations facing barriers to sustained employment. Nicole joined the team with over twenty years of experience working as a social change leader working cross-sector in philanthropic, nonprofit, corporate, and government settings. She serves on the boards of FareStart, Seattle Community Colleges Foundation, Washington's Commission on Service and was named a White House Champion of Change. Sometimes she sets the social change work down to set off on adventures where she stares at stars, bends herself into yoga poses, explores mountains and skis snowy trails with the people and pooches she loves.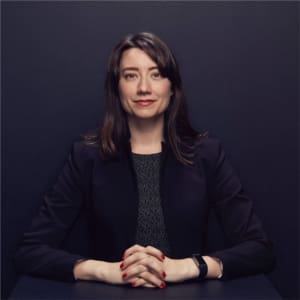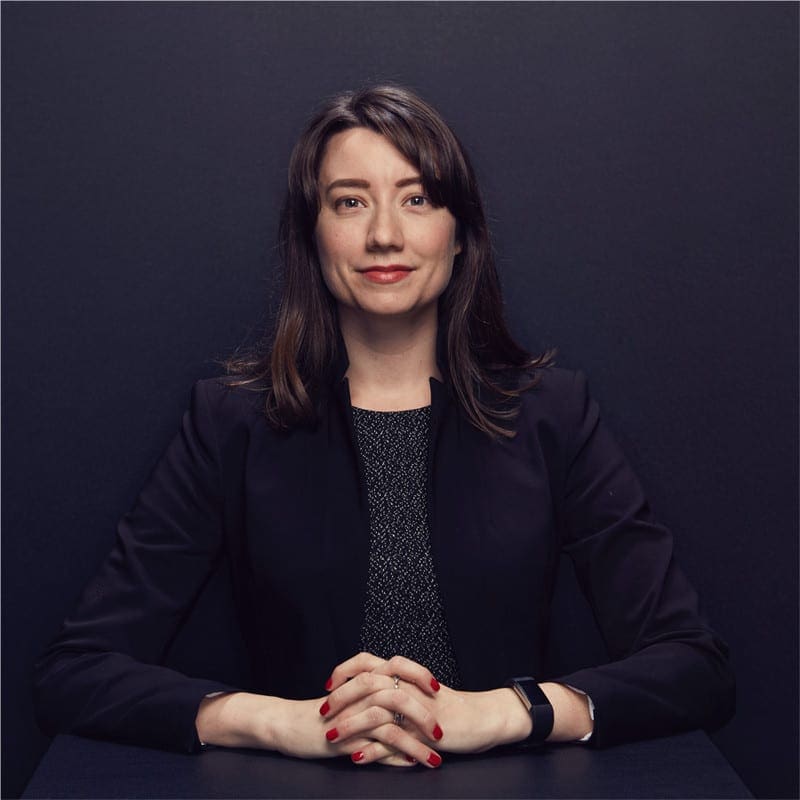 Genevieve Martin, Executive Director, Dave's Killer Bread Foundation. Four years ago, Genevieve was tasked with determining what Dave's Killer Bread should focus on to better support its workforce, where one in three DKB partners has a criminal background. Initial research and networking efforts quickly made clear that employment as a whole was a massive challenge to returning citizens. Thus, was the Dave's Killer Bread Foundation born. Genevieve is responsible for leading the foundation in driving the creation and growth of national efforts to expand employment opportunities for people with criminal backgrounds. She approaches this work with an emphasis on social innovation, collaboration and creative problem solving, working directly with businesses across the US, and with those who support them, in breaking down barriers to employment.